Gundam 00 Raiser/Raiser Sword/ Trans-am (Mix-Match)
Model- Bongkee and Joshua Chan(I borrowed the GN sword from the GN-0000+GNR-010 00 Raiser posted by Ephemeral)
(And I also borrowed the GN swords from Joshua Chan's 00 QUAT SEVEN SWORD)
(TRAMS-AN SYSTEM))
Roots- ImSoSteve* and Johsua Chan (I have included both, ImSoSteve* will only make the Mod a brighter color)
Scripts- Ephemeral/Mocchikins(Trans-Am Burst)
- Joshua Chan (For the original Script)
- Kira's XN Raiser/Bongkee (I got it form Bongkee's post, this script is used for Trans-am)
(I only made a Script.spt to work with all three which is included, all you have to do is just switch any combat script so you will not have to replace the Script.spt)
The goal was to to piece together a Gundam 00 that can be adjusted to fit any pilot style, now the swords/guns will work with any script so there should be no need to have to adjust anything.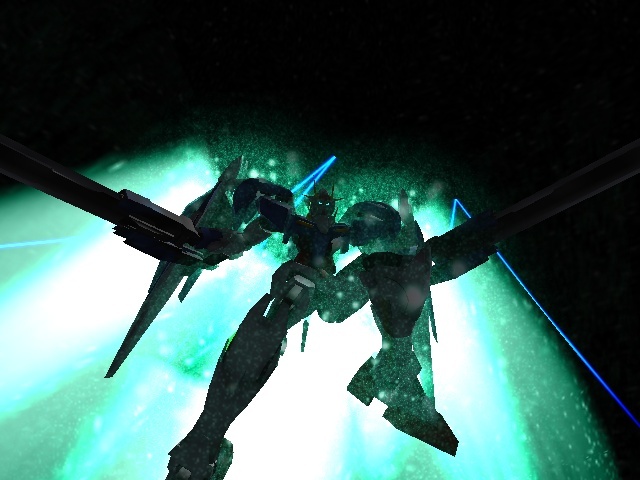 I have included three scripts along with weapon changes (add in the folders) so that anyone can mix and match them so that they can adjust the 00 Raiser for the combat that they enjoy.The Gundam 00 Raiser should work on any low poly computer with little trouble.
Again I didn't create the Mod, if I left anyone out who created any part of this Mix-Matched Mod please let me know and send me a link to the mod it came from
so I can give proper credit.
Please Enjoy this Mix-Match Mod
http://www.mediafire.com/?2zjaiatkwiikbs6
Thank you very much for looking at the Unit